About She's A Beast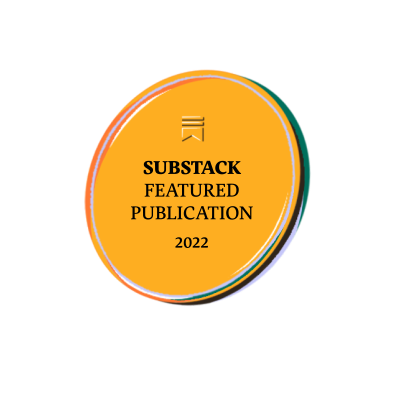 ---
Hello; I'm Casey. I'm the author of LIFTOFF: Couch to Barbell and the column Ask A Swole Woman for The Hairpin, SELF, and VICE.
Welcome to She's A Beast.
A lot of health content is focused on blowing smoke up your ass about jade eggs and vitamins and "toxin-dispersing cellulite-curing silver-thread leggings"; this is the opposite of that.
Learning:
to get strong
that working out doesn't have to be complicated
that food is good for you, actually
that bodies are where you have to live, not just for being hot, so you should make it nice
are some of the best things that ever happened to me, and I want to help other people learn those things for themselves too.
And that's why I started this publication: I wanted to make a place where I can reframe the extremely confusing programming we are meant to blindly follow. As someone baptized by the fires of learning to become stronger, physically but also metaphorically, and I want to help steer us back to ourselves (individually, but also collectively).
Do I need to be into lifting or be a meathead to love this newsletter?
That's the thing--no! The vast majority of subscribers to this newsletter don't lift. Many don't even work out. (Most people don't work out.) They just enjoy a fun weekly read about health stuff and being a person/woman on earth, and then they go on their merry way.
Here are the newsletter types:
Link Letters (every Friday, free)
The Friday newsletter, Link Letter, is for both free and paid subscribers. These have links, essays, and commentary on negotiating a (more) based and functional relationship with our selves while we are beset on all sides by people yelling at us to lose weight, stop sweating, burn calories, get abs, eat clean, and so forth. I do a little reporting, too (I've been a tech and science journalist for over a decade).
Ask A Swole Woman (every other Sunday, paid)
The biweekly Sunday advice column is for paid subscribers only, free of the constraints of a traditional advice column. Sometimes I'm chronicling how to negotiate the exasperating, contradictory directions we get about trying to be humans alive on earth. Can you do intuitive eating and strength training at the same time?  What's the deal with "cutting body fat" vs. weight loss, "hormone-balancing" workouts, or eating more? Other times I take a look back at cultural moments to see what we can learn from them now. What's the deal with Kayla Itsines? What did Tim Ferriss do to the brains of redditors? What did Curves do to (or for) women? Or Adele's weight lifting journey? I aim to find out.
Battleaxe (unpredictable)
This an opt-in supplement with no guarantees as to topic, frequency, or length. The first one was about John Malkovich. If you just want to read more of my (strong) opinions, that's what Battleaxe is for.  
Who is A Swole Woman/Casey/the "Beast" of whom you speak?
Well, the Beast is in all of us. But I'm a writer and editor 15 years in the game who used to have a terrible relationship with my body; I ran too much, ate too little, ruminated about food constantly, and thought that was all just part of the beautiful experience of "being a woman."
In 2014, I found a Reddit post that credibly revealed that actually, lifting weights did not make women bulky. My desire to be hot piqued, I looked into this lifting thing further: I could work out less, eat more, and look essentially the same? Why was no one talking about this???
As I got into lifting, it began to dissolve the thick connective tissue in my brain between "working out" and "being as attractive and tiny as possible." I realized that my body was for so much more than "punishing it with salad scraps and 'intensity intervals'"; it could grow and get strong much more easily and quickly that I ever could have imagined; and that lifting weights could be the most fun and validating form of exercise I'd ever tried, that it was easier to me than cardio (yes, it's true; I would never tell a lie about the dreaded cardio).
I began yelling nonstop about the incredible experience I was having, how I finally was starting to understand what life and living were about, because I was crushing my squat PRs and perfecting my deadlift form. And now here I am, expanding this worldview outward to new territory.
Why subscribe with your dollars?
Subscribers receive a paid-subscriber-exclusive biweekly Sunday edition of the beloved advice column that started it all, Ask A Swole Woman, with in-depth, evidence-based, yet empathetic guidance on the rewarding process of growing stronger, as a lifter and as a human.
Want a taste? Try these unlocked Swole Woman columns on for size:
You can check out the rest of the archive, which includes previews of many columns.
You also get a litany of other benefits, including:
Access to the Beasties Discord (a.k.a the Liftcord), a place for people who are ready for growth (physical, emotional) to help each other understand lifting programs, share the latest snacks, and more. This includes a form-check channel for workshopping your progress!
A 50% off copy of LIFTOFF: Couch to Barbell, the strength training program for total beginners
An Ask A Swole Woman column in your inbox every other Sunday, plus access to the entire archive of paid posts
The ability to comment on posts
Early access to top-secret/semi-secret/badly-kept-secret She's A Beast ventures, such as LIFTOFF
The satisfaction that comes with supporting the free coverage that arrives in inboxes weekly on Fridays. This is maybe the only health-related content operation on god's green earth that is completely free of sponsorships, partnerships, advertising, or product placement. And that is all thanks to reader support.
Also: even if you sign up for only the free newsletter, you will get a free sample of LIFTOFF. Can't lose!
For questions about subscriptions and tech logistics, please refer to the FAQ.
Stay up-to-date
If I can be real for a moment, my Instagram is the perfect complementary follow to the newsletter. I also Tweet. Lord, do I tweet.
As far as the newsletter, you won't have to worry about missing anything if you sign up. Every new edition goes directly to your inbox.
---
Want to try Ghost, the people's newsletter hosting service?
Click here>>> to sign up with my referral link!
---